About Our Company
In a short period of time, we, Connectlife Pharma Private Limited,emerged in the industry as a trader and supplier. Our offered line consists of 10000 IU Recombinant Human Erythropoietin Injection IP, FFP2 Respirator Face Mask, 400 MG Teicoplanin Injection IP etc. We are also acknowledged as an eminent Third Party Manufacturer in the industry. Thousands of customers admire us for making available exceptional quality products. The credit for our enormous success in less time goes to our partners. They prepare greatly effective pharmaceutical solutions which are offered by us at market leading prices. Our company has wide distribution network that covers all the major markets of India.It is managed by a diligent team of experts who ensure smooth functioning of our business. We own a huge warehouse where the procured consignments are stored. Because of its huge storage capacity, we are always ready with assortment which enable us to complete immediate and bulk orders. Thinking of the convenience of clients, our company has established a 24*7 working customer care department. Through that, we support them by solving their queries round the clock.
Why Us?
Our huge range consists of 750 MCG Teriparatide Injection,Capegard 500 Tablets, Disposable FFP2 Face Mask, Lopinavir And Ritonavir Tablets etc. We are contacted by numerous customers on daily basis who trust our range.Moreover, they are impressed by our ethical and honest way of operating the business. In a short span of time, we have registered our company's name among the leading contenders of this segment.Our enterprise has achieved huge success because:
We offer greatly reliable and excellent customer care service
We are associated with eminent manufacturers
We have a quick and safe delivery system
We embrace transparency while dealing with customers
Packaging Of Our Products
All our items are packed using highest grade material which protects their effectiveness and quality from moisture. At a separate department which is equipped with modern packing equipment, whole assortment is packed under the vigil of experts. After the process,each sachet and packet is checked by the team which makes sure that there are no cuts and holes on the surface.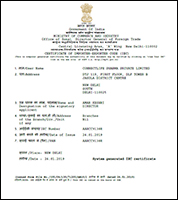 Read More